Happy Sunday my lovelies! I had meant to have this post sorted out and published BUT that didn't turn out the way that I had wanted it to! I got my second jab this week and oh my goodness!!! I knocked me out. I slept the better part of two days and when I was awake, I had a headache, painful joints and my arm was so sore. No regrets though. I am feeling better today and have much peace of mind! I am still dealing with my shoulder/neck issues but the physio does seem to help. I am falling apart!!
This card seems so appropriate as I appreciate all of you who stop by here.
This is a 5.5" square card which I find most elegant. I used one of the lovely papers in the Fabulous Florals 6x6 paper Pad and chose my cardstock to match.
The words were die-cut out of black cardstock using the Big Hugs Word Die Set as were the wee xo's that I put in the corner. They are quite cute, aren't they?
I die-cut white and lilac cardstock using the new Scalloped Circle Die Set to create a lovely mat for the words. And, just like that, my card was done!!!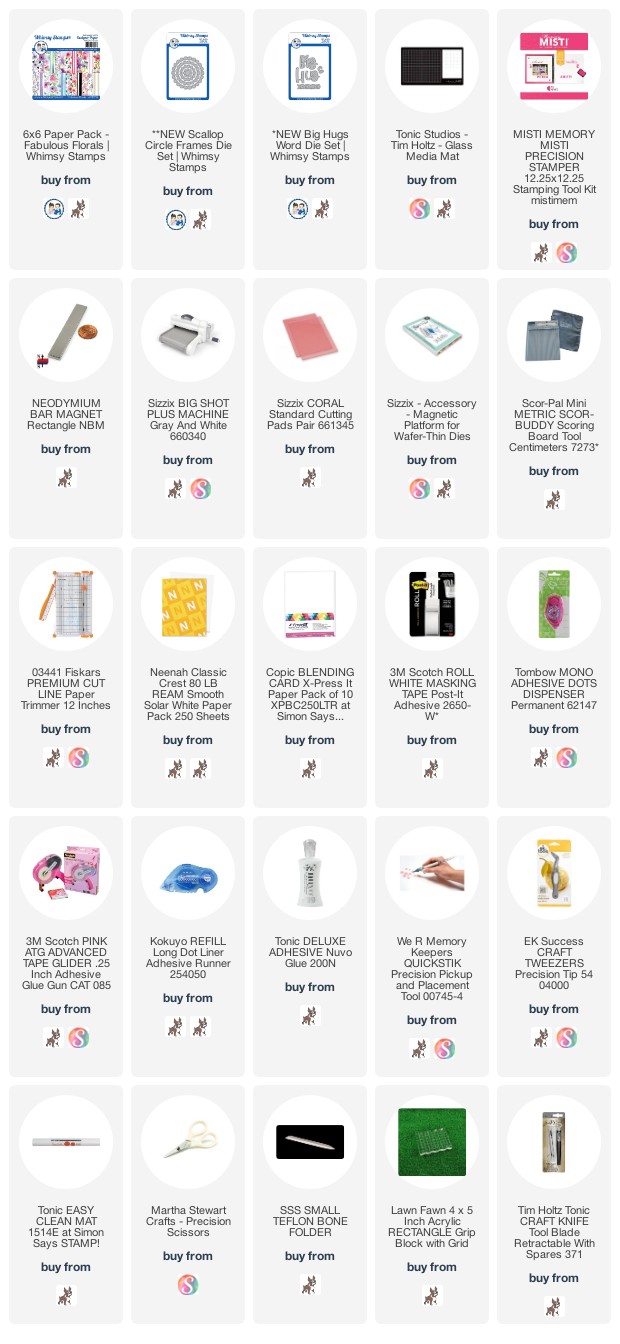 That is it for me! Have a lovely rest of the day!
Hugs Jeanette xxo