Happy very late night Wednesday! LOL! Summer-time is certainly not my time to post in a timely manner. It has been busy, busy here in our little household. This post is a little lengthy and heavy of the chatting :)
I wanted to share some fun little inserts that I made for my Project Life Album. I think I have mentioned that I am doing Project life this year and I am really enjoying the process and LOVING the fact that the kids and my husband are so interested in looking through the album and now think about documenting our day to day life for the album. Fun, fun and more fun. I love the fact that I am now getting it done……………and in a way that can be as unique as we are!
I was a little behind and didn't want to let it get too out of hand and so this last week or so, I have been spending time on it. I won't go too much into the details of how I work or what I put in, but one thing I have realized it that I really like to hand-make my journaling cards and I like to insert cards that I have stamped and decorated. It is totally in my style and these are things that I love and make up part of who I am…..so I am doing this more and more. Although there are few pictures of me in the album as I am the photographer in the family, I am adding pictures of the things I am doing and projects that I make.
Here are some of the inserts:
Every year at the beginning of July, I make our year's supply of Strawberry Jam. I love the whole process and the jam itself is delicious and I love that I can control what is in it as well as limit the sugar content. The boys help out now to hull the berries and it has become a fun tradition.
It has been awhile since I have done any sewing but that changed when I saw Nichol Magourik's blog about some of the things she was sewing. I fell in love with the fabrics (it is just like a paper addiction) and ordered up a kit from Sweetwater and tried my hand at some quilting. Something that has been on my bucket list for a long time! So happy I did! My first little project was this table runner and I am really proud of it! I plan on making some matching place mats and napkins when time permits. I already have all the fabric for them. I also bought some kits to make matching dish towel!
I LOVE to read! I have been a wee bookworm since I was tiny. Always had my nose buried in a book! I recently just finished the fifth book in the Game of Thrones series! I am totally obsessed and I don't know what I am going to do until #6 comes out…………….actually I do. I will probably re-read the whole series….it is that good!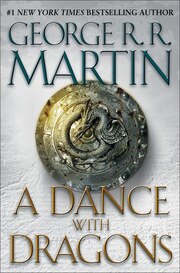 Yes, back to the sewing machine :) I am now making a small sized quilt that I hope to use in our family media room. The room is sadly neglected in the way of any decorations. We have beautiful leather furniture that reclines and is super comfy for TV watching, a custom media cabinet, wall mounted television and gorgeous wall to wall cabinetry that serves as toy storage for the kids. In other words, we have everything except pictures and all those little decorative touches that make the room a family room. I am hoping to rectify that this fall. Here is my quilt at the point I am at right now:
I have used some of the new Tildas from Magnolia's Turning Leaves Collection to create these inserts but they could easily be transformed into tags or book-marks if you don't do PL. I used Tailor Tilda, Editor Tilda, Tilda make a Blueberry Blanket,and Tilda with Lovely Jam and they are all available at Stamp & Create.
I also used many sentiment sets from Papertrey Ink and Verve Stamps and background stamps from Hero Arts and Studio Calico. If there is something that you need a link to, just email me. To be honest, when I was making these, I had tons of stamps and ink pads all over the place and didn't keep track of what everything was but I could find it for you if you need it :)
Okay, one last thing
The new weekly candy at the Stamp & Create blog is:
Ansley's Surprise from Wags 'n Whiskers Rubber Stamps
**In order to enter the candy, you must post the Stamp and Create's Store Logo in the side bar of your blog and link it to www.stampandcreate.com...
The candy end Sunday, August 19th at 7pm EST
Enter the Candy by leaving a comment at this post ~here~
Whew, I made it to the end……thanks for stopping by today!
Hugs Jeanette xxo