Happy Tuesday! I hope you are all having a good week and if you aren't; hang in there. It will get better! Maybe try a little craft therapy!
Earlier this month, I was very fortunate to win the entire October digital release from Amy Young's line: Sweet November. It is carried by 7kidscraftstore and is absolutely lovely, whimsical and full of possibilites for Christmas! I was so shocked when I saw that my name had been pulled but so, so grateful that I had won! I have been so busy these last days but still try to color a little bit each day. This card front is a result of many short coloring sessions! I am so happy that I finally can share this with you guys!
I merged two different stamps together to create this scene. The first one is the wee elf boy hugging the reindeer. The wooden posts are part of the digital image. The wee elf girl is actually holding a doll in her arms but I decided to remove the doll and have her hands hidden under all that lovely fur of the reindeer aa she pets him. I love how joyful they all look together.
I did not note the marker numbers that I used. A very sweet elf of my own decided to help Mum out by putting away all her markers!!! If you take a look at older posts with images colored in reds, green and golds etc, you will get a good idea of what I used.
Supplies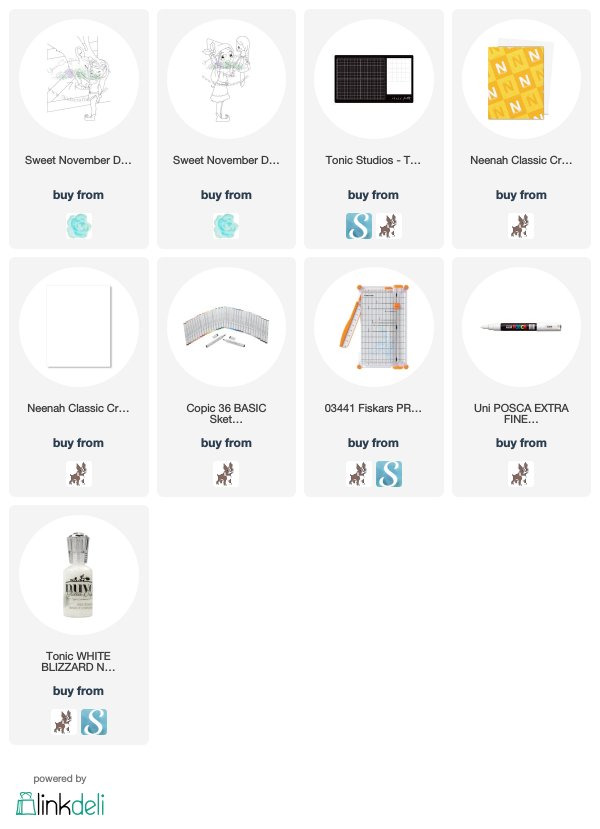 I hope you take a look at these lovely Sweet November images, there are more Christmas themed ones to choose from. I hope to start on one featuring Mr & Mrs Claus! There is also an October Share Project over at the 7kids Facebook page. Share a project from the October Release and you will get an exclusive digi from next month's release and a chance to win that release as well!
Thanks again 7kids and Amy! I love these October digis!
Hugs Jeanette xxo