Happy Tuesday, Happy 4th of July and a belated Happy Canada Day! Hope that wherever you are, you are having a great day and a great start to the week.
It is no secret that I adore Elisabeth Bell's illustrations. When I first started cardmaking and blogging, hers were some of the very first images that I purchased. As the years have gone by, I have designed for companies that carry her line of illustrations in the form of stamps and I was even a guest for her Digi Bells blog. So, in summary, I love, love her images. She graciously offers freebies to her subscribers and the image I used today was one of them. If you are interested in receiving her newsletter and freebies, you can go subscribe –> HERE.
When I saw this image, I knew that I wanted to create a page for my Art Journal album with it. I just love it. In fact, I am considering framing it instead of putting it in my album!
Since this was a digital image, I was able to merge the illustration onto some digital paper from Whimsy Stamps. They have the MOST beautiful digital papers and oodle of choices. If you want to see how I merge things, check out this video I made a while back –>HERE.
I tried a new combo for her hair. I wanted it to be a little bit more of the red side of things. I really wa happy with the way it turned out. I posted a sneak peek on Instagram and had loads of comment about the hair. So, I have made another Art Journal page with another of Elisabeth's freebies (this time it is a mermaid) and I filmed the coloration process for you all! Stay tuned. It should be up soon. Once Editing Jeanette gets a chance to load it up!
Supplies: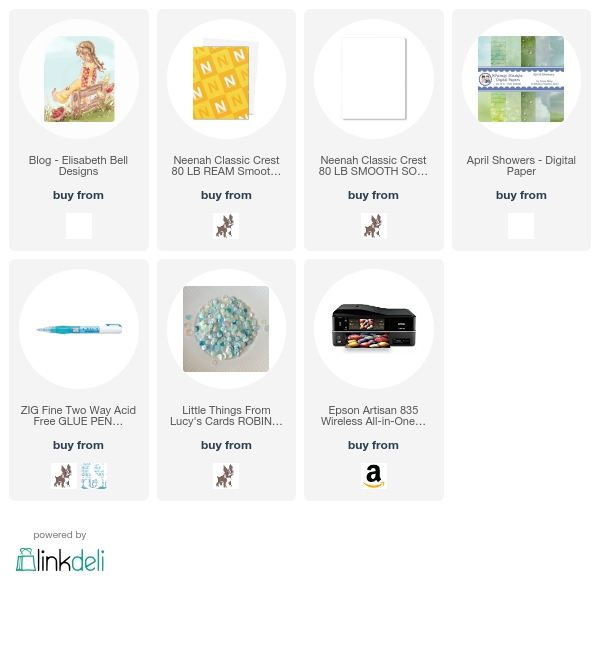 Thanks for stopping by today. See you soon!
Hugs Jeanette xxo